Zenato Wine Dinner—March 30th
March 30, 2022
Call 770-255-1727 to make a reservation!
Join us for an evening of unique pairings and specialty wines from the renowned vineyards of Zenato. Zenato's Ambassador for the USA, Vittorio Marianecci, will be attending this five course dinner to walk guests through the unique flavors of each selected wine. Reserve your spot before we sell out!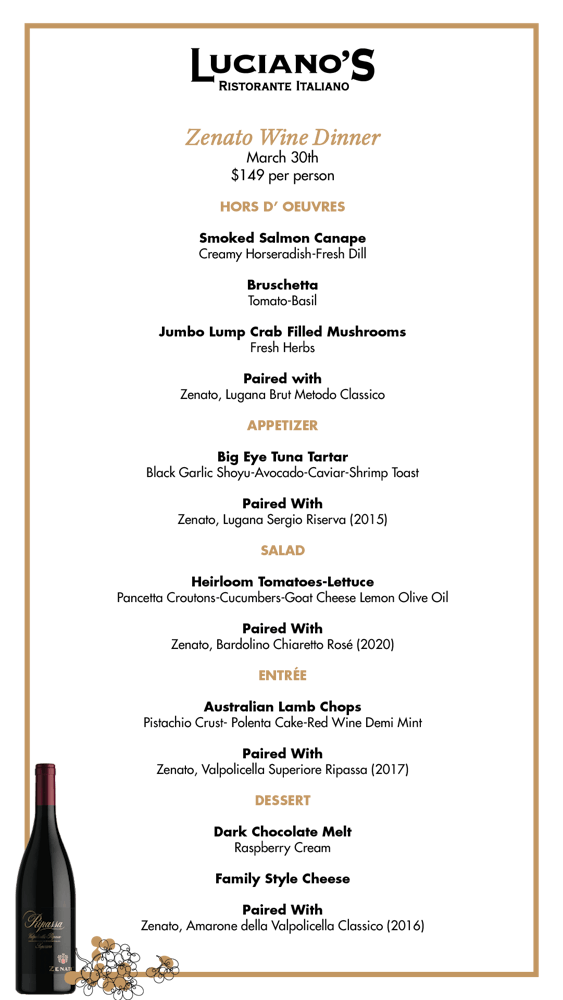 Learn more about Zenato's winery here!
Call to reserve your spot!